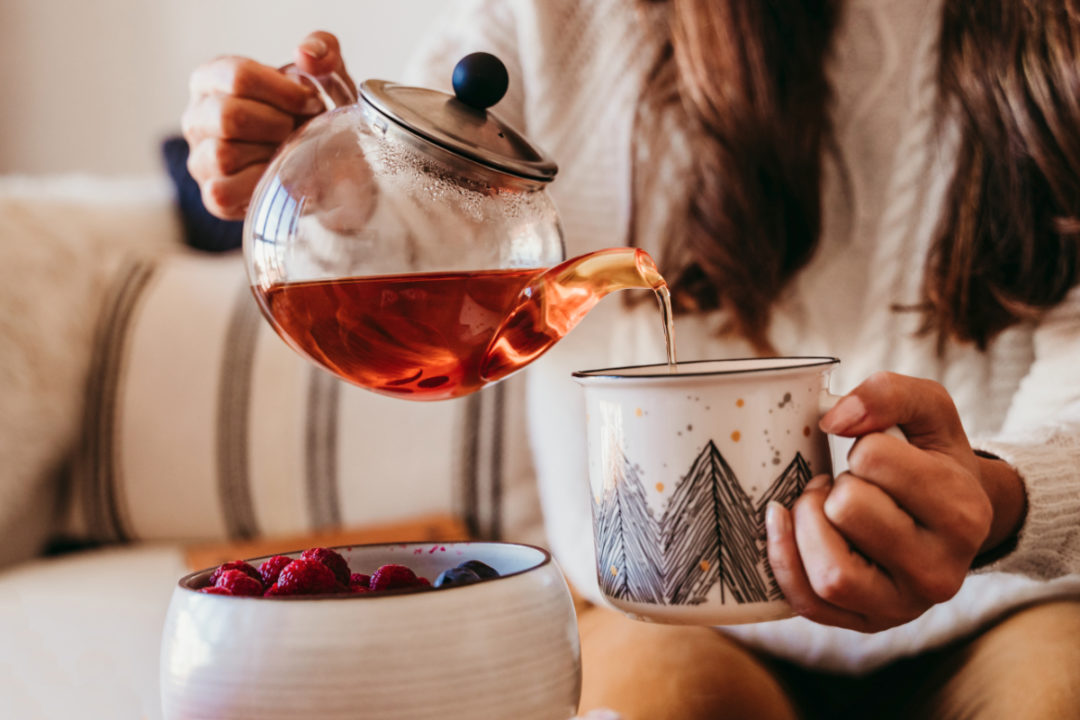 A herbal formula used by a Canadian nurse, Rene Caisse (1887–1978) has developed something of a worldwide cult status. The formula is said to have originated with a Native American herbalist in Northern Ontario, who successfully treated an English woman for breast cancer towards the end of the nineteenth century. A limited scientific trial failed to find any anti-cancer benefit from its use, but the herbal mix is relatively inexpensive and considering the positive anecdotal evidence, it's worth trying. Like so many cancer treatments, mainstream and otherwise, it is possible that Essiac works with some people, but not others, though why this should be so is uncertain. There can be a number of reasons.
The formula consists of the entire dried and powdered sheep sorrel plant (Rumex acetosella), chopped and dried burdock root (Arctium lappa), then dried and powdered bark of the slippery elm tree (Ulmus rubra), and then dried and powdered root of the ornamental turkey rhubarb plant (Rheum palmatum).
Essiacinfo.org – A good overview with links to other Essiac sites
EssiacSales.eu.com – UK supplier of Essiac herbs worldwide.
Clouds Trust – An Essiac information organization. A useful information site.
ImuPlus
"ImuPlus is a proprietary pharmaceutical grade (99%), non-denatured whey protein isolate formula: a functional food that provides bioactive precursors for the intracellular production of glutathione, a critical constituent for the immune system and a vital antioxidant and detoxifying agent… Thus, it is possible that the ingestion of non-denatured whey protein isolates may oxidatively stress cancer cells, while protecting normal cells. This may be why carcinogen-treated mice fed non-denatured whey protein isolates had significantly smaller tumor burdens than controls" (Swiss Bioceutical International). Whey is the watery liquid component when milk is curdled.
Swiss Bioceutical International Ltd. – The manufacturer's site.
Swiss Bioceutical International Ltd. – The manufacturer's product information.
Springboard – "The ImuPlus Story" – a comprehensive report on ImuPlus, sponsored and partially written by the manufacturer, with a number of doctors' recommendations and an evident product promotional agenda.
Avemar
Avemar sometimes referred to as MSC, is a nutritional compound produced by the fermentation of wheat germ (Triticum vulgaris) by bakers yeast (Saccharomyces cerevisiae), in a patented process that yields a standardized quantity of the naturally occurring flavone 2,6-dimethoxy-p-benzoquinone (2,6-DMBQ). It is used as a supportive adjunct to conventional cancer treatment. The process was devised by the Hungarian researcher, Professor Mate Hidvegi, during the 1990s. Avemar is manufactured in Hungary, where it is an accepted part of cancer treatment. According to a number of studies, Avemar enhances immune system regulation in a number of ways, making it easier for the immune system to see cancer cells and destroy them. Avemar also selectively inhibits glucose metabolism in cancer cells, reducing their ability to multiply.
A number of small clinical trials conducted since 2000 have proved encouraging. One study, published in the British Journal of Cancer in 2003, showed a reduction from 23.1% to 7.6% of new metastases over six months among 66 colorectal cancer patients who received Avemar and 104 who did not. Other trials have shown similar, significant results with other forms of cancer. American BioSciences Inc., the US distributor of Avemar, has the complete text of the various studies and reviews on its website. The product is subject to considerable marketing effort and sales-oriented presentation of the research data and brand name.
Avemar – The Hungarian manufacturer's website.
American BioSciences Inc. – The US distributor's informative website.
Avemar Published Research – The full text of the four clinical trials, and various reviews.
Annals of the New York Academy of Science – "Fermented Wheat Germ Extract (Avemar) in the Treatment of Cancer and Autoimmune Diseases." An explanatory review.
Supportive Therapy – A high-pressure Avemar marketing site.
BioBran MGN-3
The primary active ingredient of BioBran MGN-3 is arabinoxylan, a short-chain polysaccharide formed by the breakdown of rice bran by enzymes from the shiitake mushroom. It has been shown to boost the immune system by increasing the activity of natural killer (NK) cells and other lymphocytes (B- and T-cells), which can identify and destroy cancer cells. However, there is little clinical research to show that MGN-3 reduces the size of tumors. It is therefore recommended as an adjuvant treatment for those undergoing chemo- or radiotherapy, or in conjunction with surgery. No side effects or incompatibility with other treatments have been reported, and its effect does not diminish with time. It may be possible in the UK to obtain this product from your GP.

The main researcher behind BioBran MGN-3 has been Dr. Mamdooh Ghoneum at the Charles Drew University, Los Angeles. The product has been produced by Diawa Pharmaceutical in Tokyo, a small company committed to the development of natural products. The product was first marketed in 1992 and rapidly ran into legal problems in the USA, when the distributor Lane Labs, made …